BETWEEN WONDERLANDS  - GLORY HOLES

EXCLUSIVE LEWD ILLUSTRATION for November 2022
Receive it as rewards on Subscribe Star Adult
Published by Kyuken on November, 07th, 2022.

Hello Sinners,
I'm always fascinated by the topic of the glory hole and the absurd universe of Alice's Adventures in Wonderland.
According to wikipedia, a glory hole (also spelled gloryhole and glory-hole) is a hole in a wall or partition, often between public lavatory cubicles or sex video arcade booths and lounges, for people to engage in sexual activity or observe the person in the next cubicle while one or both parties (masturbate, tea-bag, fellate or penetration). And it is on this theme I introduce to you my version of the character of Alice's Adventures in Wonderland.

So how not to seize this opportunity to make an Exclusive Lewd Illustration - Glory Holes ?

Please find out the sample in GIF just below :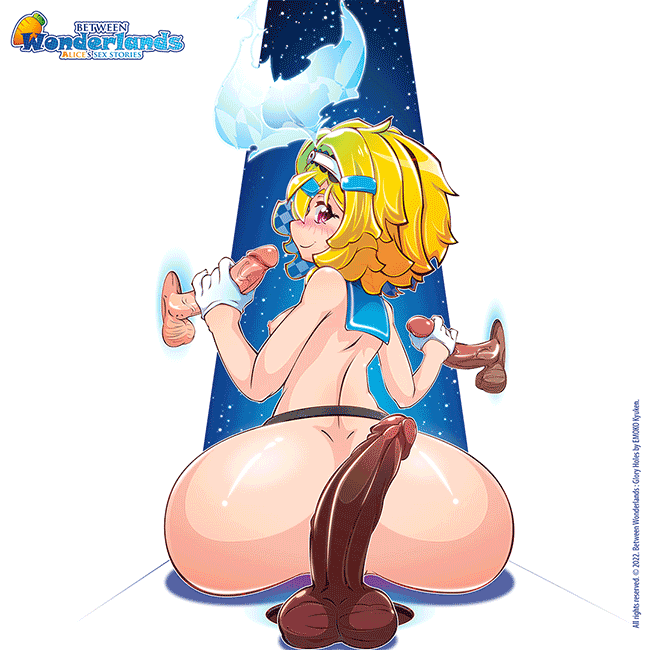 Lewis Caroll's work has undergone several adaptations in : comics, films, video games and live performance. But the versions that won me over are : the Disney film released in 1951 and especially the two video games directed by American McGee (American McGee's Alice & Alice : Madness Return).

There are so many artists who used or are using Alice's universe to create erotic works and fan fictions. Thereafter I hope you can count on me for adding diversity , not staying focused and above all to avoid fatigue to work on a same and unique project.

I have to be mad and masochistic to add even more work to myself. (~_~)'

Feel free to leave a comment, to follow me on my social profiles (Twitter and/or Instagram) and support financially on my Subscribe Star Adult.
See You Next Sinner ! (^_^)