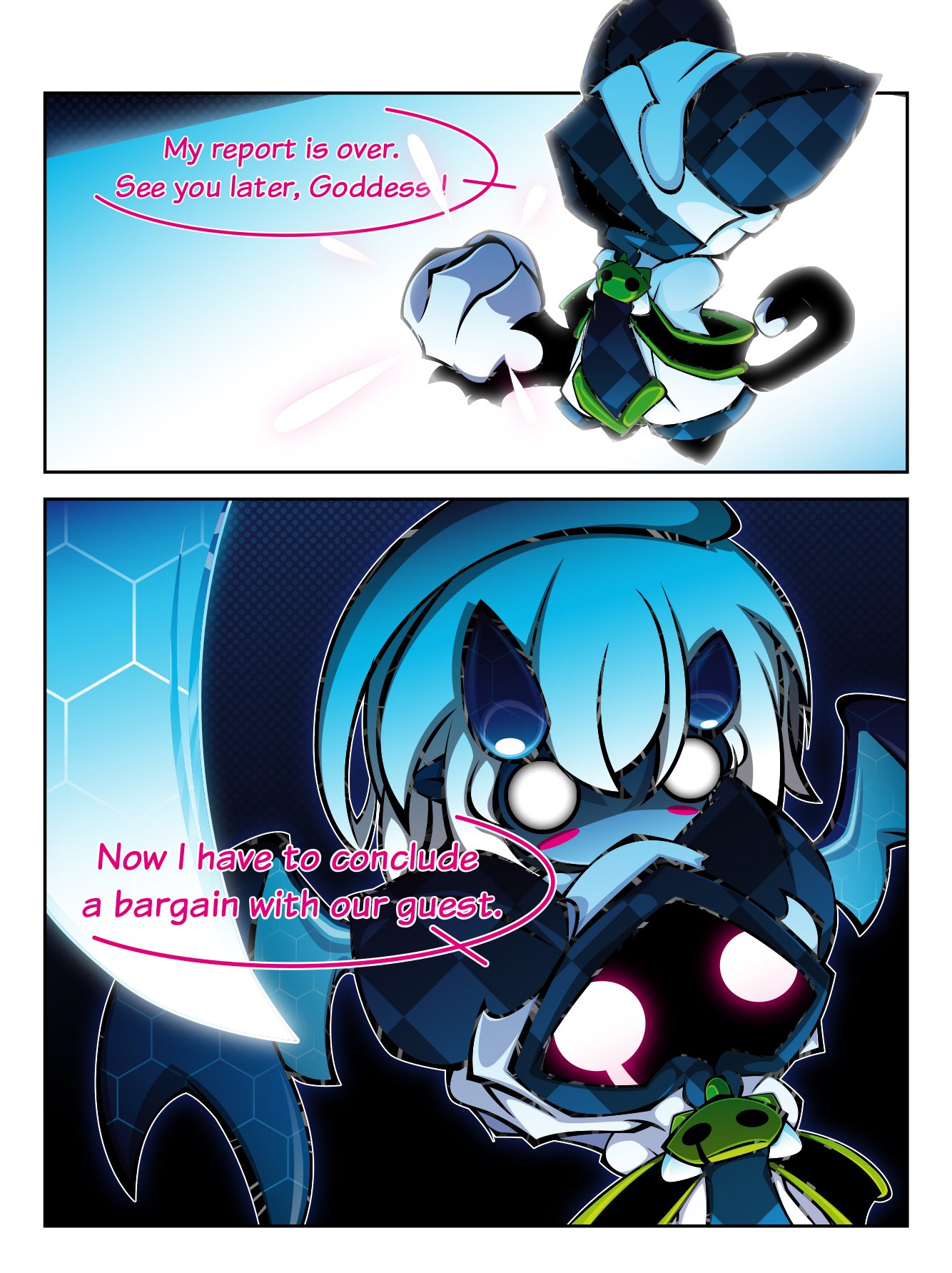 REPORT & PLANNING - yonkoma #19
Published by Kyuken on October, 23th, 2019.
Kyuken makes his report to his Master while the young succubus wakes up. Kyuken applies to respect the planning made by his mistress.

Hi, Little Devils !
Finally the Scribe and the blue succubus are in contact.

Simple exhibition strip to weave the first links between the three characters introduced since the beginning of the project and reveals a certain motivation of the Goddess & the scribe after King Minos's death.

What is planned for the succubus ?
See You Next Little Devils ! (^_^)