HAPPY NEAW YEAR 2021 - Part II

EXCLUSIVE CUTE ARTWORK for February 2021
Receive it as rewards on Subscribe Star
Published by Kyuken on February, 26th, 2021.

Happy New Year Little Devils,
The Chinese New Year ends tonight with a beautiful full moon. So here is the second exclusive illustration that I present to you.
So this year, I wanted to honor this celebration by having proposed two exclusive illustrations. The premiere was offered last week with Layla in Chinese dress armed with a sword.
Naturally with each Belerophron, there is a chimera to be defeated and represented by Helfreija in a variant of the beast Nian in this second artwork.
Take your time to discover the samples of this second exclusive artwork below :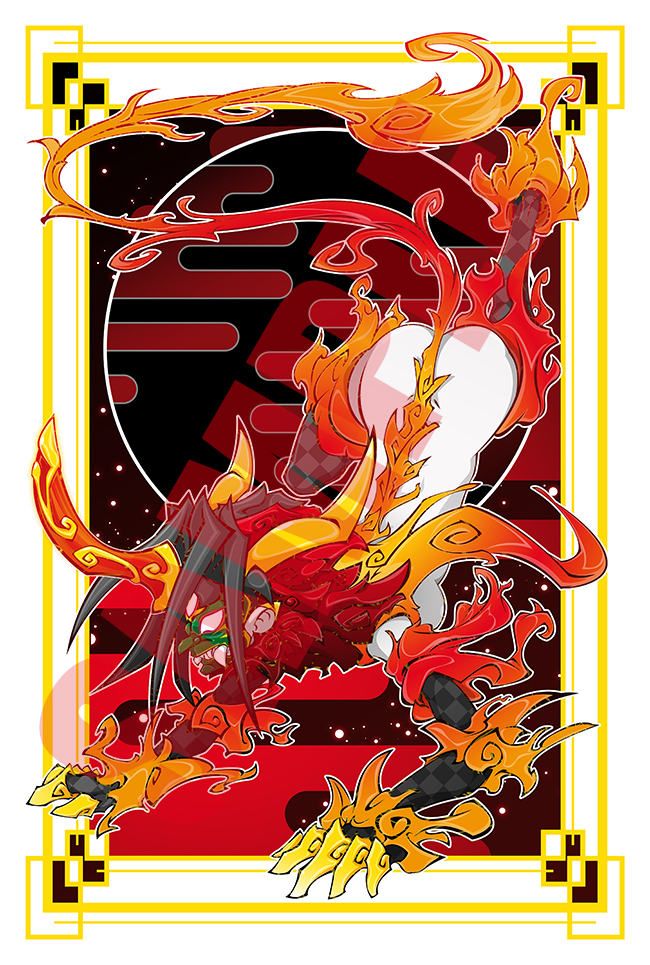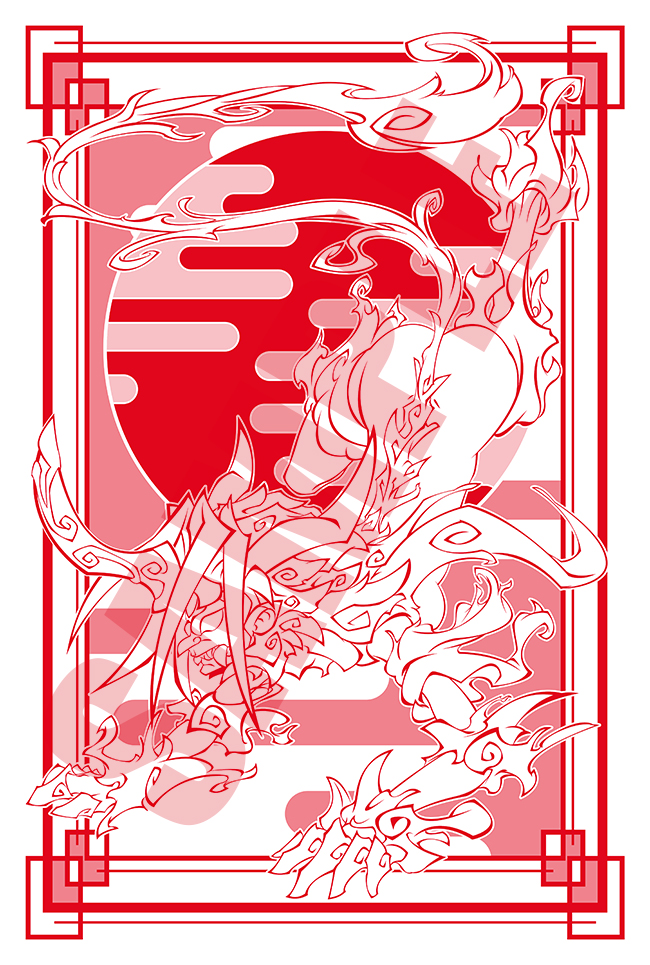 The references used for these two illustrations are inspired by elements used in prints and Asian paintings. But also from the Genshin Impact game for Layla's clothes. While Helfreija's design is based on the Shishimai and different representations of the beast Nian.
The two characters face each other and are preparing to confront each other in color and physically.
Feel free to leave a comment, to follow me on my social profiles (Twitter and/or Instagram) and support financially on my Subscribe Star to be able to receive them during the month of March.
Make Fortune, Happiness & Health to you !
See You Next Little Devils ! Ho ho ho ho ! ( ^_^)